YAMAHA V STAR 1300 FAIRING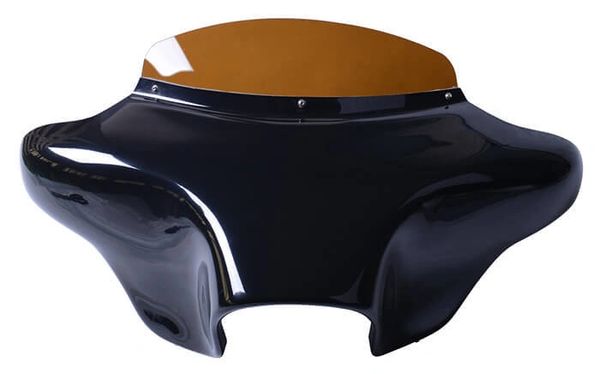 YAMAHA V STAR 1300 FAIRING
PLEASE NOTE AUDIO WILL NOT BE INSTALLED due to various bike models, factory upgrades, and custom aftermarket parts so some modification may be necessary.
Everyone's got to start somewhere, and the Star Motorcycles (Yamaha) V Star 1300 was made to do just that. Introduced in 2007, this hot-rod inspired fuel-injected V-twin bagger was initially imagined for the novice biker as an entry-level cruiser —but don't let that fool you. Powered by a 1304cc, liquid cooled engine, this sporty, retro-styled midsize is well-built and packs a bit of a punch. And it does it without overwhelming the rider. One motorcycle review declares, the "engine's vibration is just about the right level of V-Twin pulsing at all engine speeds" and call its exhaust, "pleasantly throaty." What's more, a smooth-shifting transmission, low-maintenance belt drive, and the addition of the V Star 1300 Deluxe and V Star 1300 Tourer also add to the bike's allure making the V Star 1300 motorcycle line one that attracts even the most seasoned riders.
Well-built and retro-styled are characteristics that the V Star 1300 and Devious Batwing Fairings™ share. Constructed by hand-laying resin soaked glass mats into specially formed molds, we create our V Star 1300 batwing fairings. Once dry, the inner and outer shells are sealed with a UV and weather defensive gelcoat. This process creates high-gloss, low-maintenance Yamaha fairings that both novice bikers and seasoned riders will want to own.

NOTE: You must have standard Yamaha OEMwindscreen mounting brackets installed on your bike. Our brackets will mount to your existing hardware.
OTHER DETAILS
SPEAKER OPENING DIMENSIONS:
4 1/2" Diameter; 2 1/4'' Deep
OVERALL DIMENSIONS (WITHOUT WINDSHIELD):
39" L x 10" W x 18" H
WINDSHIELD HEIGHT:
5 1/2''H